In today's world, hoteliers are constantly faced with new tasks in order to be successful. Mastering these alone is not easy. Over 180 hoteliers have already decided to tackle these challenges together and put their trust in our hotel cooperation.
Romantik opens up new worlds for you and reveals horizons with which you can face the future in a completely relaxed manner.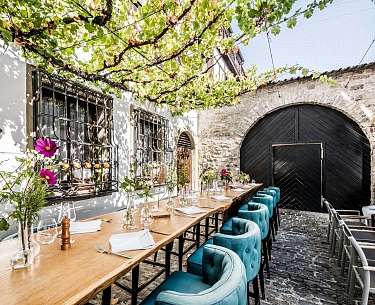 A community
Are you a host with passion, do you stand for real stories with your house and do you have your sights firmly set on the future? You live warm hospitality and the highest standards? As a host or hostess, you set the standard in your region? Your regional cuisine spares no comparison?
You would like to market your offers better and benefit from a strong brand and a well-known network with functioning distribution channels?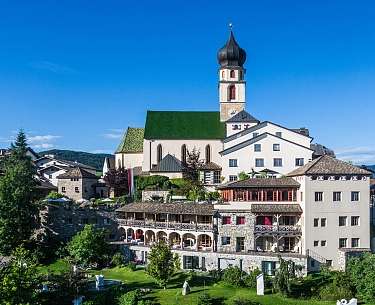 Already 200 successful hosts trust Romantik to market their hotel and restaurant. Romantik welcomes guests to castles, high-quality country houses, wineries, boutique hotels and chalets or townhouses. Prominent hotels, such as Hermann's Romantik Posthotel by celebrity chef Alexander Hermann or Romantik Hotel Sackmann by star chef Jörg Sackmann count on Romantik. The Mörwald Romantik Hotel Schloss Grafenegg and the 5-star Romantik Hotel Turm in Völs am Schlern also belong to the Romantik-network.
Then Romantik - the hotel cooperation in the premium segment - is the right place for you!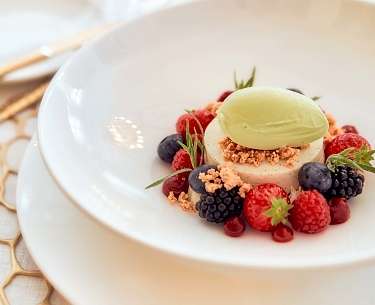 Currently represented in ten European countries, Romantik is a brand of international renown and a large proportion of regular guests who travel within the network. Whether in Germany, Austria, Switzerland, Italy, the Netherlands, Belgium, Slovenia or Portugal - Romantik is already successfully marketing itself here. In addition to tradition, history and individuality, first-class cuisine is the focus here. Restaurant guides such as the Guide Michelin and Gault Millau attest to the excellent level.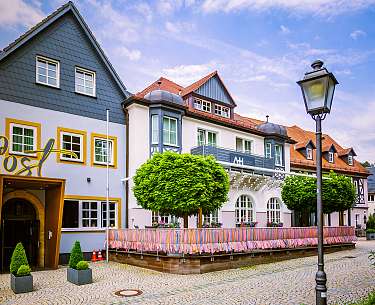 High-quality country inns, unique wellness houses and urban luxury hotels. As a Romantik Hotel & Restaurant, Hermanns Romantik Posthotel in Wirsberg, Bavaria, is one of the hotels that inspires guests and provides enjoyment, relaxation and experiences.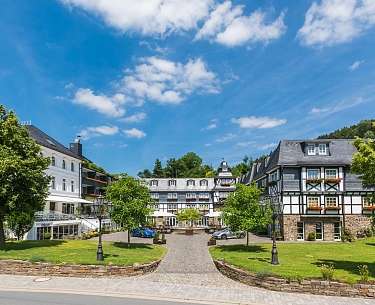 Our PEARLS by Romantik hotels stand for a collection of exquisite residences and define the extraordinary hotel luxury with the lightness of romance refreshingly different. The PEARLS by Romantik Wellnesshotel Deimann in Schmallenberg is one of our pearls.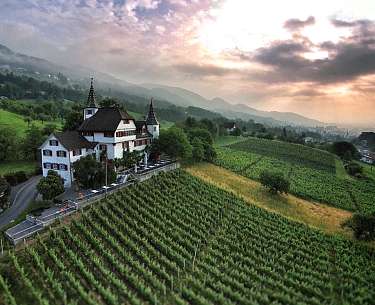 Whether regional top cuisine or restaurants decorated with stars or toques: Culinary variety and the best quality are always the order of the day at Romantik. Great restaurants, such as the Romantik Restaurant Schloss Weinstein promise unique culinary experiences.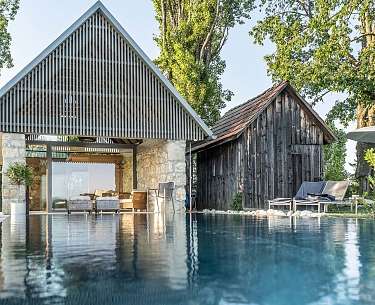 Lots of nature, magnificent views and extraordinary experiences are offered by Romantik chalets. The Romantik Chalet Winzarei on the South Styrian Wine Road allows a unique, private time out in the heart of nature.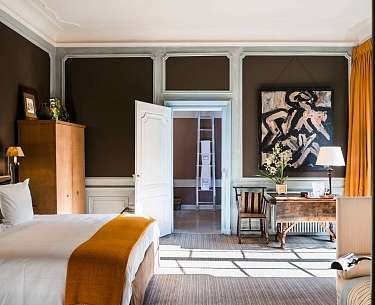 Romantik B&Bs offer travelers all the freedom and first-class accommodation. In a unique location, like Romantik B&B The Verhaegen centrally located in charming Ghent, the stay is guaranteed to be unforgettable.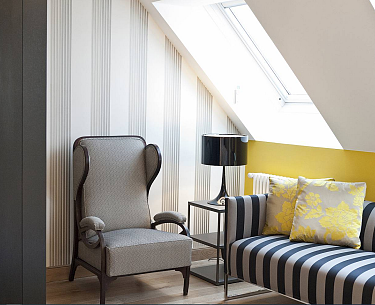 In hip cities and vibrant metropolises, travelers will find a first-class temporary home with the Romantik Townhouses. Romantik Hotel de Orangerie welcomes its guests in the heart of Bruges, directly on the canal.
You would like to learn more about this strong hotel cooperation, which inspires more and more young and innovative hosts with an attractive, new appearance?
Then we look forward to hearing from you!