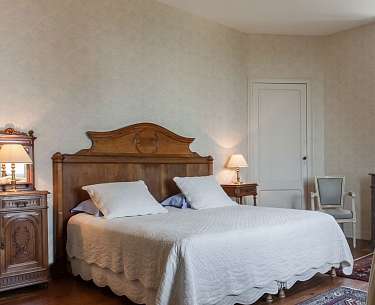 Bright, stylish rooms are typical of this small 15th century manor house with its fine and balanced contours. A hospitable stopover near the estuary and the vineyards, whose products you can enjoy at your table. The smiling and warm welcome by the hostess puts the icing on the cake of this house's advantages. The park with its breathtaking bamboo shrubs is a wonderful place to take a walk, and on sunny days it's worth having breakfast under the magnolias. You will also love the traditional cuisine with fresh produce from their own vegetable garden. A first-class address for friends of good taste and simplicity.
Château des Salles
Sylvie Couillaud
61, rue du Gros Chêne
France-17240 Saint-Fort-sur-Gironde
FR - Nouvelle-Aquitaine -

From Paris: A10 outing 36. From Biarritz out 37.


Angoulême (70 km)

Bordeaux - Mérignac (95 km)
La Rochelle – Ile de Ré (100 km)