Here at Romantik, the best are wellness-certified exclusively for you! Nonetheless, each Romantik hotel retains its individuality, just as you know it from our cuisine! After all, every Romantik host is unique, a true original. Wellness means feeling good and enhances the indulgence for body, mind and soul.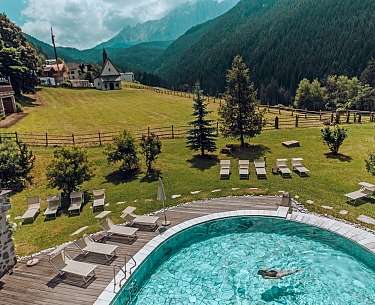 Wellbeing experience
Since 2006, Romantik has been ensuring the quality of all wellness areas through exclusive quality tests and is one of the few cooperations worldwide that carries out its own professional tests. Individuality definitely has a basis and with around 500 criteria and the fulfillment of a minimum number of points, our wellness hotels guarantee this basis for a successful wellness experience. Our wellness certified Romantik Hotels are beacons of pleasure. Nevertheless, it is not the size of the wellness area that is decisive, but the quality of the treatments and therapists, as well as the coherent and consistently implemented concept at a high level.
Our Certified Wellness Hotels
Germany
Italy
Austria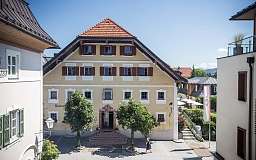 Romantik Spa Hotel
Elixhauser Wirt
Austria
AT - Salzburger Land
Romantik SPA Hotel
Seefischer am See