Those looking for a suitable gift for Valentine's Day often fall back on classic attentions such as chocolates or roses. This year, how about an unusual gift that will be remembered? Time together! - Time for enjoyment, time for togetherness, time for wonderful experiences. Whether it's a romantic country inn, a stylish townhouse or an extraordinary castle hotel - Romantik Hotels & Restaurants have some great Valentine's Day gift ideas in store for you. Find out more and book now.
Our Valentine's Day offers
Germany
Switzerland
Italy
The perfect Valentine's Day gift
Our gift voucher
Our Romantik Valentine's Day value voucher is uncomplicated and perfect for flexible travel. The voucher is valid indefinitely and leaves you enough time to think and dream together as well as for individual wishes and needs.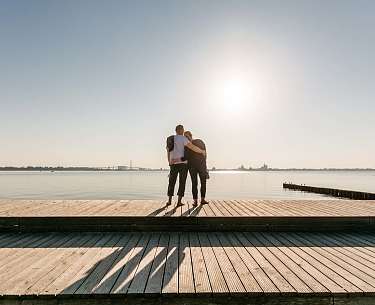 Time out together for two
Valentine's Day Short Break
Especially personal gifts like a Valentine's Day short break together will be remembered for a long time. Our Romantik Hotels & Restaurants are perfect for finding peace together, exploring the area and indulging in culinary delights. Discover our entire hotel selection now and let yourself be inspired.
Browse through our Romantik event calendar and discover great gift ideas for Valentine's Day as well as varied events in our Romantik hotels.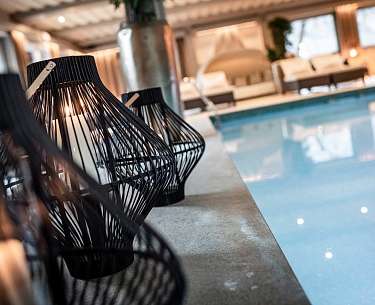 for Valentine's Day
Romantik wellness weekend
Would you like to spend a romantic Valentine's Day weekend with your sweetheart? In our Romantik Wellness Hotels you can let yourself be pampered from head to toe. Extensive massages, intensive sauna sessions, refreshing swimming pools or vitalising beauty treatments are a treat for body and soul and strengthen the bond you share. Book now and enjoy together.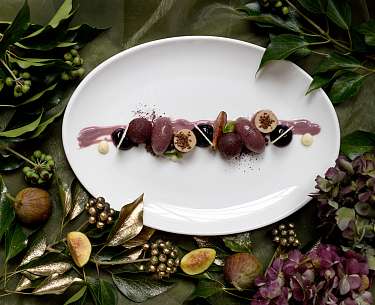 A menu for lovers
In addition to gifts, many also appreciate small gestures and time together. Since love is known to go through the stomach, a delicious Valentine's Day menu is just the right idea to pamper your sweetheart with culinary delights and enjoy togetherness.
Our tip: For a special occasion, combine star cuisine with an overnight stay at Romantik Hotels - for a gourmet holiday of love.